Word Counts, Character Counts and Line Counts for ODS Files
Need accurate ODS word count? AnyCount automatically produces correct word counts, character counts, and line counts for single or multiple files in .ODS file formats.
Word count results window for .ODS file format: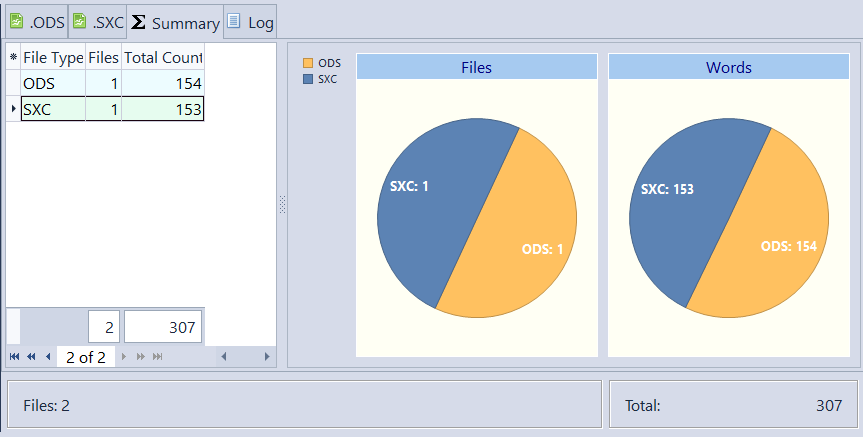 AnyCount is able to optionally include separate word count (character count, line count) for cell comments:
Word count settings window for .ODS file formats: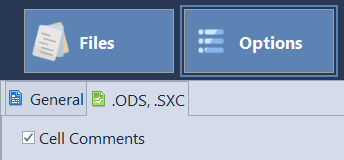 When counting of .ODS files is completed, you can:
If you want to export your word count results to a different format, just write to us and we will try to help you!