About Microsoft Excel
Microsoft Excel is a spreadsheet program written and distributed by Microsoft for computers using the Microsoft Windows operating system and Apple Macintosh computers. It is overwhelmingly the dominant spreadsheet application available for these platforms and has been so since version 5 1993 and its bundling as part of Microsoft Office.
Excel offers a large number of user interface tweaks, however the essence of UI remains the same as in the original spreadsheet, VisiCalc: the cells are organized in rows and columns, and contain data or formulas with relative or absolute references to other cells.
Microsoft Excel 2003, showing a default new spreadsheet Excel was the first spreadsheet that allowed the user to define the appearance of spreadsheets (fonts, character attributes and cell appearance). It also introduced intelligent cell recomputation, where only cells dependent on the cell being modified are updated, while previously spreadsheets recomputed everything all the time or waited for a specific user command. Excel has extensive graphing capabilities.
Word Counts, Character Counts, and Line Counts for XLS, XLSX Files
AnyCount automatically produces correct word counts, character counts, line counts, and page counts for single or multiple files in .XLS, .XLSX file formats.
Word count results window for .XLS, .XLSX file formats: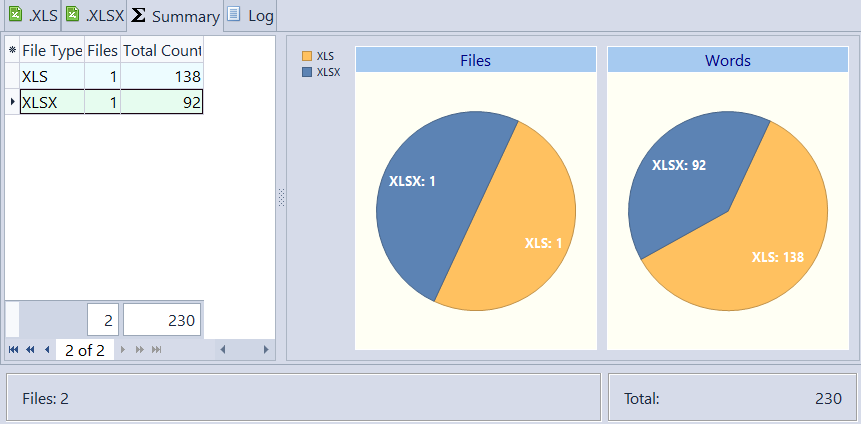 AnyCount is able to optionally include separate word count (character count, line count) for:
Cell comments;

Text Boxes;
Shapes;
Headers and footers;
Hidden text.
Word count settings window for .XLS, .XLSX file formats: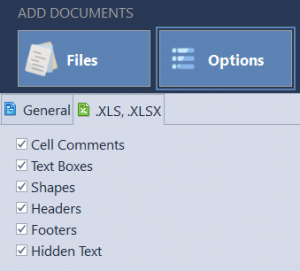 When counting of .XLS, .XLSX files is completed, you can: