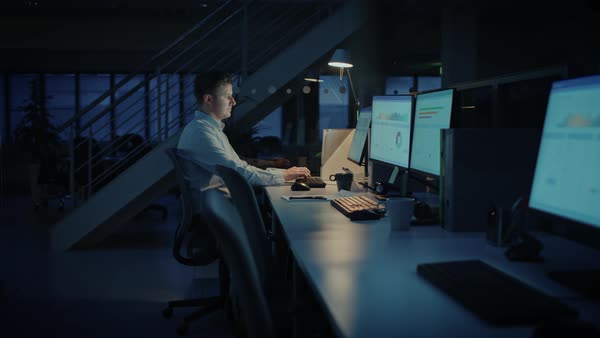 PDF is the format that can be considered standard in almost any sphere. Most of the documents that people share with each other are in PDF. And it`s completely understandable since it is a very flexible format, suited for different types of information, from text to images. Unfortunately, with this flexibility, the trouble comes as well. Sometimes, when the text contains some "rich" elements (links, images, charts, graphs etc.) it may be rather hard to work with it and to perform operations such as word count. How to overcome these troubles? Let`s find out!
Transfer Everything Into Text
This is probably the most straightforward solution. You just try to manually write the text in charts or images into normal text. Alternatively, you can use some recognition software, to help you with this task. However, this solution is not universal. Actually, it is more suitable for those PDF files, that don`t contain many images or are generally small. If they`re not, you will lose a lot of time and nerves copying the text from unrecognized elements of the PDF file. Therefore, such method suits more if you rarely have to work with PDF files. For a more professional approach, you`ll need other, less time – consuming methods.
Try Different Formats
Another method you can use is to play around with formats of files. Perhaps it would be easier for you to work with text in DOC or FB2 formats. Different formats are also great for checking for additional content of the file which you may have missed in PDF. It is a rare case, but sometimes it happens. To add up to it, some free software for advanced operations with text, such as word counter, may only work with a certain format. At the same time, there is a possibility of not clear display of content. You have to remember that in some cases, the transfer of data into different formats may result in its corruption and sometimes even loss of the bits of it. Therefore, use this method at your own risk and make sure that you have a backup of data.
Use Special Software
In the case of working with big files that you can`t risk with, there is still one option you can use. There`s a lot of specific software, that was designed to help you with difficult PDF files. To use this method you need to first decide what exactly do you want to do with the text. For example, if you need to estimate the number of words in the text, including the words in images and graphs, you can use word count software, such as Anycount. Another important advantage of special software is its reliability. Most of such services are quite popular among different professionals and you can get direct feedback from them on the quality and usability of such programs. So, it can be said that buying such software is a fair investment.
To Sum Up
Depending on what you need to do with your PDF file, there are many options that you can consider. However, using professional software to manage your PDF files is the most effective option, that would provide you with truly professional working experience. Therefore, if you work with PDF frequently and elaborately, you should definitely consider this option.